Bug Hatches
Western Green Drake (Drunella grandis)

The Western Green Drakes are very widespread and important, causing some of the best fishing of the season throughout the western USA.

The duns take a long time to get airborne once they break through the surface, and they may make several clumsy attempts. Emergence may occur late in the morning early in the year or at high altitudes, but it progresses through the afternoon and into the evening as the season heats up.

Like all common Mayfly species, these duns quickly change color once they're exposed to the air. Anglers should imitate the bright green of the freshly emerged duns rather than the dark ruddy brown color they display later.

The initial spinner flights of these species may occur at midday. As the weather climbs into the 80's and 90's, they will progressively fall later until they occur at dusk. In August, the spinner flight may take place during mid-morning.

Like other Mayfly species, the nymphs often swim to and from the surface several times prior to emerging, and imitating this behavior is effective in the hours before the hatch.


December 2018

Fish Species:
Steelhead
Rainbow Trout
Cutthroat Trout

Bug Species:
Various Caddis
Various Mayflies
Various Stoneflies

Fly Patterns
Metal Butt Skunk (Steelhead)
Bunny Matuka (Steelhead)
Skinny Thor (Steelhead)
Leggy Stone (Trout)
Possie Bugger (Trout)
Soft Hackle (Trout)
Lightening Bug (Trout)



Full Report

Proud Supporter of:



and:



Hydroplots:

North Santiam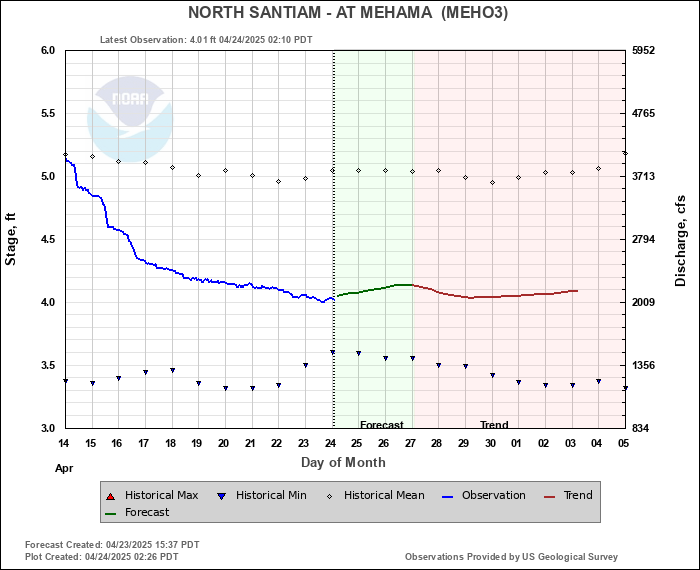 Nestucca Tides