Fish Species
Cutthroat Trout (Oncorhynchus clarki)
The cutthroat trout (Oncorhynchus clarki) is a species of freshwater fish in the salmon family of order Salmoniformes. It is one of the many fish species colloquially known as trout.

Cutthroat trout are native to western North America. Some anadromous populations live primarily in the Pacific Ocean as adults and return to fresh water from fall through early spring to feed on freshwater insects. Most populations stay in freshwater throughout their lives and are known as non-migratory, stream-resident or riverine populations.

Cutthroats in the North Santiam system (resident) average 8-14", with fish reaching into the low 20's, similar to the resident Rainbows. The red/orange "slash" on the bottom jaw will allow you to clearly distinguish them from the local rainbows. You'll also notice a difference in the way they "take" and fight!

The Siletz and Nestucca Rivers contain Sea Run Cutthroats (anadromous) that enter the rivers in late summer to early fall. These fish are quite a bit larger than their resident counterparts, ranging as large as 16-20", because of the time they spend in the saltwater and river estuaries that offer a rich source of food.

December 2018

Fish Species:
Steelhead
Rainbow Trout
Cutthroat Trout

Bug Species:
Various Caddis
Various Mayflies
Various Stoneflies

Fly Patterns
Metal Butt Skunk (Steelhead)
Bunny Matuka (Steelhead)
Skinny Thor (Steelhead)
Leggy Stone (Trout)
Possie Bugger (Trout)
Soft Hackle (Trout)
Lightening Bug (Trout)



Full Report

Proud Supporter of:



and:



Hydroplots:

North Santiam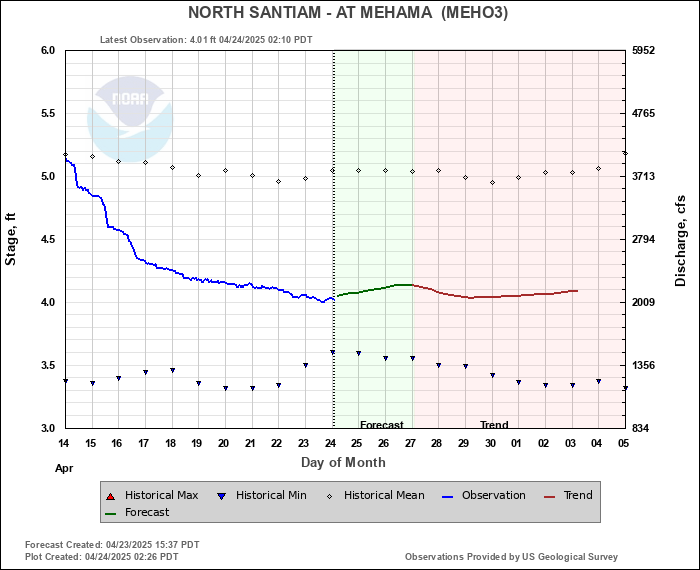 Nestucca Tides