Fish Species
Coho Salmon (Oncorhynchus kisutch)
The Coho salmon is a species of anadromous fish in the salmon family. During their ocean phase, Coho have silver sides and dark blue backs. During their spawning phase, the jaws and teeth of the coho become hooked. They develop bright red sides, bluish green heads and backs, dark bellies and dark spots on their backs after they go in to fresh water.

The North Santiam has a run of Coho that enter the river in late August - early September each year. Most of those fish head for the smaller tributaries to spawn in late fall/early winter. They are legal to retain in the upper river beginning on October 16th of each year. They can be extremely sporting to catch prior to spawning and will take lures and flies.

The past couple years (2009-2010) have seen huge runs of Coho over Willamette Falls and into the Willamette and Santiam River systems. The runs have been so large that the ODFW has modified the regulations to allow for retention of these fish before the usual October 16th opening in some locations.

See our Fish Counts page for current and historical fish counts.


December 2018

Fish Species:
Steelhead
Rainbow Trout
Cutthroat Trout

Bug Species:
Various Caddis
Various Mayflies
Various Stoneflies

Fly Patterns
Metal Butt Skunk (Steelhead)
Bunny Matuka (Steelhead)
Skinny Thor (Steelhead)
Leggy Stone (Trout)
Possie Bugger (Trout)
Soft Hackle (Trout)
Lightening Bug (Trout)



Full Report

Proud Supporter of:



and:



Hydroplots:

North Santiam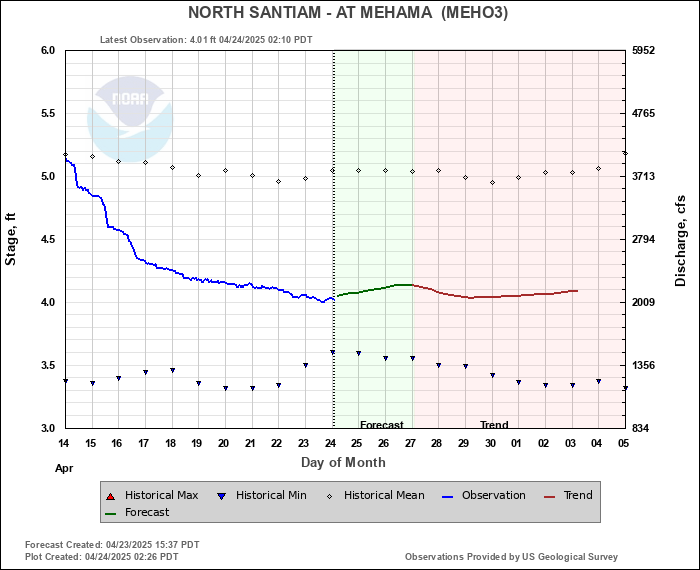 Nestucca Tides