Places to stay in the Santiam Canyon area
If you're taking one of our drift trips on the upper North Santiam (Packsaddle - Mehama, North Santiam Park - Mehama, or Mehama - Stayton), a great place to stay is at the Biddle's Santiam River Lodge.

If you've booked a Walk & Wade trip, even better - it's a great choice for a "home base" with a short drive to the Brietenbush, North Santiam or Little North Santiam.

Located near Mill City, Oregon, you're just a few miles away from any one of our upper river launch points. Bring the family along and make a weekend of it!

You'll find plenty to do in the area. Detroit Reservoir just east of Mill City offers boating, sailing, water skiing and of course, fishing opportunities. Play a round of golf at the Elkhorn Valley Golf Course just a few miles north. Sightseeing locations such as Silver Falls, Shellburg Falls, Opal Creek Wilderness and more are within a short drive.

Centrally located in the Cascade Foothills, a day trip will take you to all that Oregon has to offer. The Bend/Redmond High Desert area is less than 100 miles east and the Oregon Coast is approximately 80 due west.


Biddle's Santiam River Lodge


This home features 3 bedrooms, 2 baths, wood fireplace and several other amenities! Located on the North Santiam River, the view from the deck is incredible and the sound of the river flowing by is very soothing. Kick off your waders and relax after a day in our drift boat. Or leave them on, walk down the hill and start fishing again!



For more information, visit their website

December 2018

Fish Species:
Steelhead
Rainbow Trout
Cutthroat Trout

Bug Species:
Various Caddis
Various Mayflies
Various Stoneflies

Fly Patterns
Metal Butt Skunk (Steelhead)
Bunny Matuka (Steelhead)
Skinny Thor (Steelhead)
Leggy Stone (Trout)
Possie Bugger (Trout)
Soft Hackle (Trout)
Lightening Bug (Trout)



Full Report

Proud Supporter of:



and:



Hydroplots:

North Santiam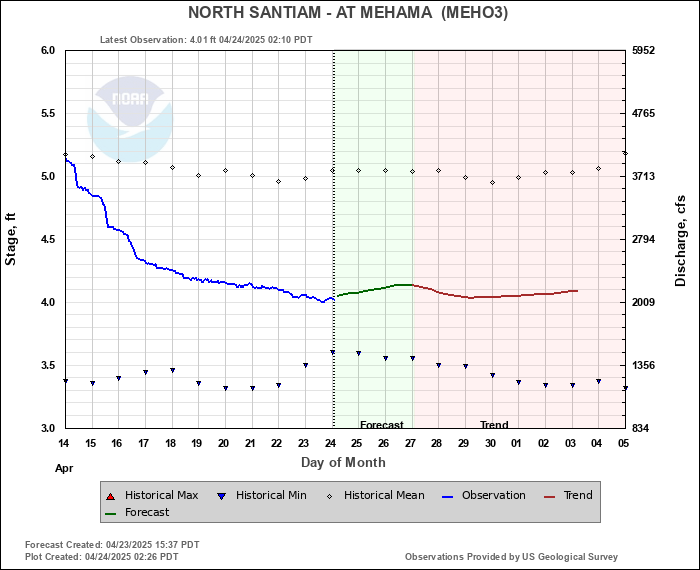 Nestucca Tides