Our #1 priority is your safety and enjoyment! We take care of the small stuff so you can enjoy your trip.

Our mission is to share our knowledge of this sport we enjoy so much with anglers of all levels - first timers to experienced anglers! We especially enjoy introducing newcomers to the sport of fishing and showing off our beautiful Oregon rivers.

We'll provide assistance at whatever level you're comfortable with.
Want us to pull over and let you have some casting practice to warm up? No problem!


Unsure about fly/lure/jig/bait selection? We'll show you our favorites!


Need some help reading the water? We'll give some guidance!


You can even tell us to just shut up and run the boat. We'll do that too.



One very important item we can't take care of for you is licenses, permits, tags, etc. For that you will need to visit the Oregon Department of Fish and Wildlife Website.


While you're there, also check out the regulations for the zone and species you are interested in pursuing.

Licenses are also available from these local retail outlets:



Santiam Sports Center - 835 NW Santiam Blvd, Mill City, OR
Mehama Ace Hardware - 11267 Grove St, Mehama, OR
Bi-Mart - 1701 Shaff Rd., Stayton, OR



Tight Lines!



December 2018

Fish Species:
Steelhead
Rainbow Trout
Cutthroat Trout

Bug Species:
Various Caddis
Various Mayflies
Various Stoneflies

Fly Patterns
Metal Butt Skunk (Steelhead)
Bunny Matuka (Steelhead)
Skinny Thor (Steelhead)
Leggy Stone (Trout)
Possie Bugger (Trout)
Soft Hackle (Trout)
Lightening Bug (Trout)



Full Report

Proud Supporter of:



and:



Hydroplots:

North Santiam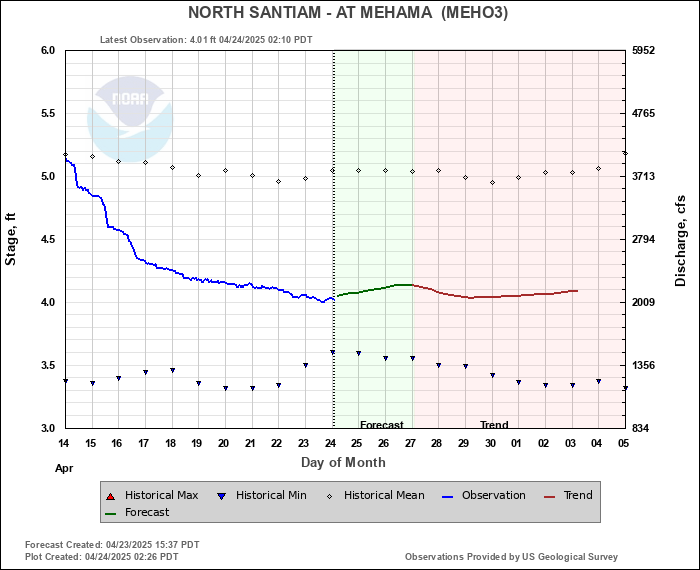 Nestucca Tides